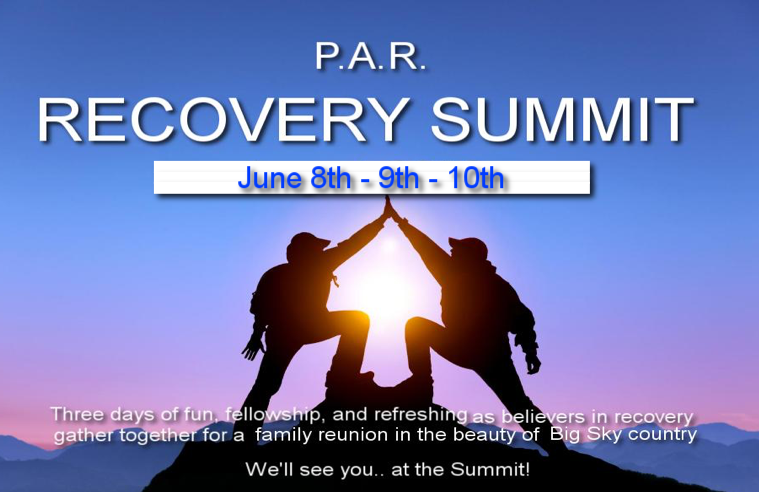 This special weekend designed to bless and refresh, is nestled within the beauty of the Bull Mountains in Montana.
This amazing weekend is a gathering of believers in recovery from various cities throughout the United States designed to provide connection, empowerment and encouragement in the battle against addiction.
At the Recovery Summit, in addition to a healing time of refreshing, fun and fellowship, participants will be given powerful insights and tools to walk in Abundant Recovery.
Worship, fellowship, fun and empowerment await our PAR family members as together we ascend the summit of victory over addiction in the body of Christ!
We'll see you at The Summit!