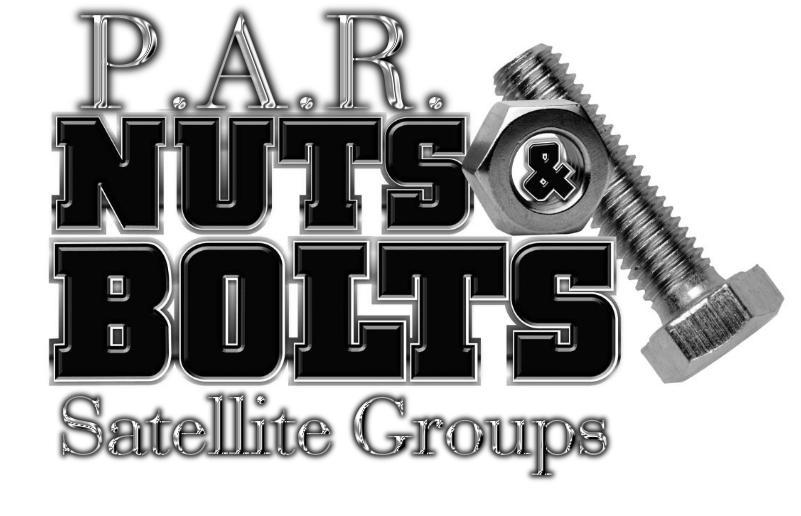 Our P.A.R. Nuts & Bolts Satellites Groups are a time to enhance the depth and maturity of our recovery and our relationship with Jesus Christ. Although attending meetings is always uplifting and encouraging, we believe that any long term, quality recovery from addiction comes through partnering and active participation continued growth.
We've found it's much like going to the gym; you can go there day after day, but growth doesn't begin until you start working out. P.A.R. Nuts & Bolts is our recovery workout plan to stay healthy, keep growing and live a life of Abundant Recovery in service to God and our fellows.
The P.A.R Nuts & Bolts Group differs from our regular P.A.R. group meetings in three significant ways:
Our Satellite Groups differ from our regular P.A.R. recovery group fellowship meetings which are usually held at a local church in your area. P.A.R. Satellite Groups are held at homes, coffee shops and other locations throughout the U.S. in a small home group type setting.
Each individual group is facilitated by one of our P.A.R. family members who has graciously opened their home for a small study group, and has a seasoned walk with Christ and time in recovery, according to 1 Timothy 3:1-6
This is an interactive hands-on/ feedback study group, in which we are broadcasting live a pre-selected format via, FB live, Skype, etc. so as to dig deeper into the P.A.R. 12 steps, the Word of God and the powerful components that make Abundant Recovery a reality.
There is a central broadcast day and time for these groups each week, and we dispense with much of the preliminary readings heard in our regular P.A.R. fellowship groups, so that we have more time for our Nuts and Bolts step work discussion.
Days and Times to be announced soon!